Bath Spa - Waterloo direct trains
Trains between Bath Spa and London Waterloo.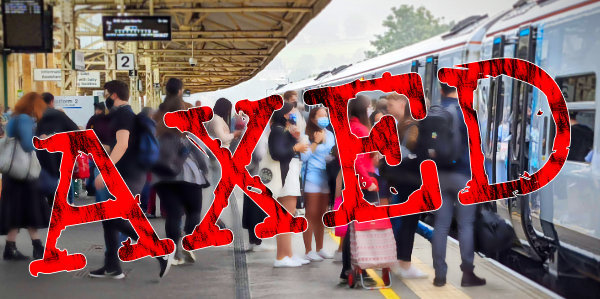 For over 20 years, travellers been able to take one of just three well-timed direct trains a day between Bath Spa and London Waterloo.
Yet the Saturday service has already been dropped, and the remaining trains are to be axed in just 10 weeks time, despite the fact that people who use these know that long term, they're popular and well used.
For the Two Tunnels route, these trains provide the easiest way to travel to us from stations east of Salisbury, and all of south London - and makes it easier to bring a bike with you too.
When covid impacted these services and they ceased to run, passengers assumed that this would be temporary. In the event, their reappearance has been half-hearted, and despite their popularity, the railway industry is now taking the opportunity to axe them.
Buried on page 37 of the 2022 consultation document: information that the direct trains between Bristol and London Waterloo would cease to run in mid-December 2021.
The decision to cease running these popular trains risks reputational damage to the railway - and in particular to South Western Railway's 2022 timetable consultation. This is because there is no time to make provision for connecting services. The three through trains are replaced by 'Connections' involving waits of up to an hour.
New: Petition and Public Meeting: 20th October.
Sign the petition to retain this popular train service.
Our public meeting: an opportunity to meet with railway managers.
Bristol & Waterloo trains:
a better alternative
Reinstate the morning train from Bristol.
Run the service through to December '22.
The future of the service can then be accommodated in a planned fashion, slotting in with the major timetable changes in December 2022.
Our first aim is to ensure a a better decision is reached for December '21. Should that fail, we'll extend the campaign to pressure the decision makers that good provision on this issue needs to be made for December '22.
Two Tunnels: Made in Bath.